We are new parents from Latin America with Colombian and Chilean roots. From our culinary cultures we have only the best in our luggage. There are coffee beans from Colombia that we filter for you by hand, so we capture the full aroma of Colombian coffee culture in your cup. Good wines and a variation of Chilean empanadas await you from the Chilean culture. Of course we also offer a large selection of European food and drinks.
With freshly squeezed juices and home-made lemonades, we refresh you during the day or in the morning, because you are also invited to have breakfast.
We are especially proud of all our home-made products. From jams to cakes, cookies, cupcakes and chocolates, we produce everything by ourselves, the scent of the kitchen is our proof. We are happy to create custom-made to your wishes, whether cakes or pies, nothing is impossible for us as master confectioners.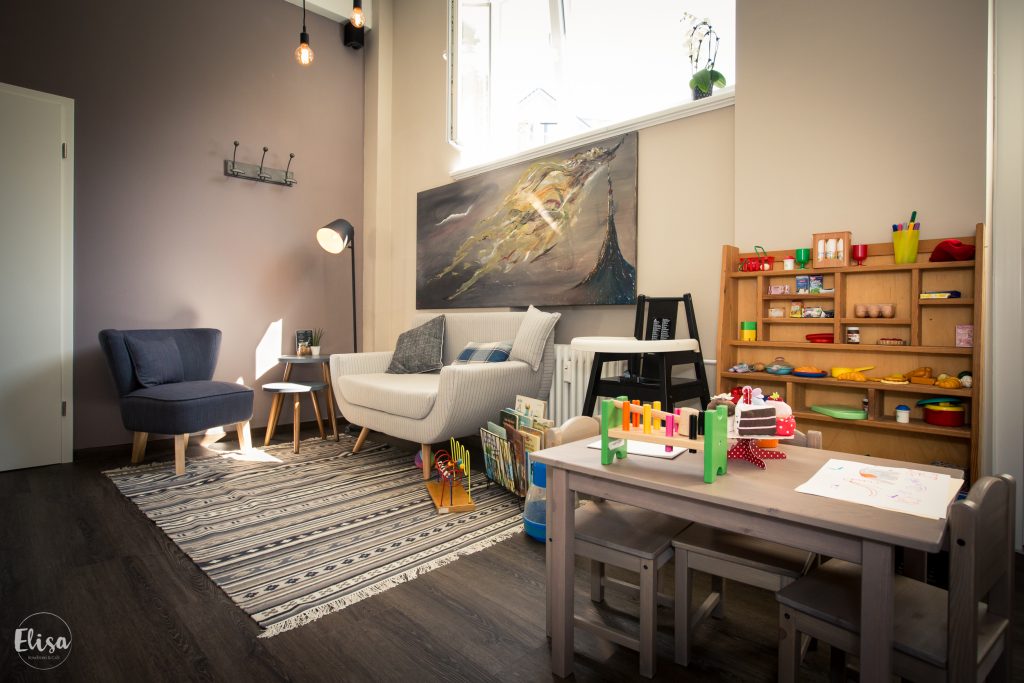 Since we are parents ourselves, we have created a space for parents and their children. While you enjoy an empanada or a delicious piece of cake, the children can playfully engage.
There is plenty of room in our cafe. If you like, you can book a table for your celebrations or give our gift cards away to someone else. These are available in our cafe.
We are looking forward to your visit.