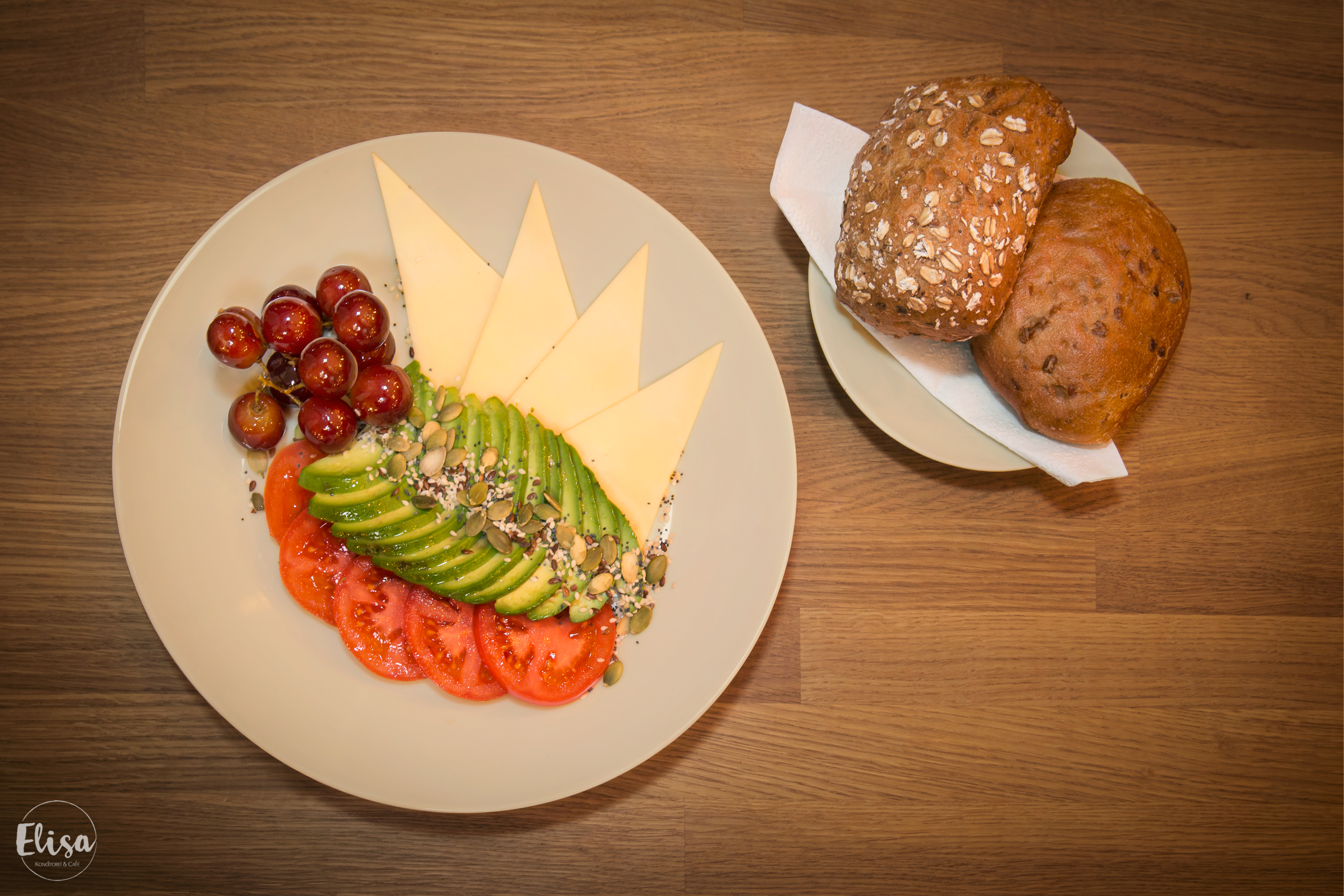 How could you start a day better than with a good breakfast? Daily we serve to you various breakfast menus until 14.00. Next to it you can linger a delicious coffee or a home-made lemonade.
Daily from 10 to 14
"Dulce"
1 Croissant & 1 bun with butter/margarine and home-made jam
3,95 €
"Herzhaftes"
2 buns with butter/margarine, sliced sausages and cheese, cream cheese, tomatoes, mozzarella, cucumbers and home-made jam
9,20 €
"Chile" (vegetarian)
2 buns with cheese slices, avocado und tomatoes
5,40 €
"Colombia"
2 buns with scrambled eggs,
cream cheese, sliced cheese and tomatoes, fresh fruit salad
7,90 €
"Vegan"
2 vegan buns with peanut spread, avocado tomato spread and tofu, cucumbers, fresh fruit salad
8,10 €
"Muesli"
With vanilla or soy yoghurt and fruit
4,20 €
In our complete range you find our additional treats to enjoy the whole day. For a more relaxing day book a table at our Cafe and enjoy the morning with your beloved people. Find further information here.